Baked fresh every day with the rising sun,
our bread is made using only the finest ingredients. Our unsung band of hero millers and bakers rise before dawn to bake the freshest golden loaves of Sunbake bread for you to enjoy.
SUNBAKE, NOTHING FRESHER
UNDER THE SUN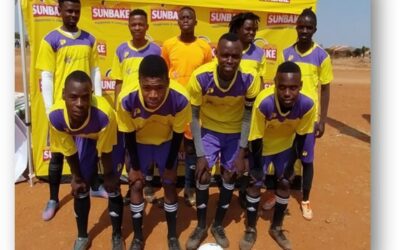 Sunbake sponsored the annual Dimamo Soccer Tournament this October, where we donated 2x branded soccer kits, soccer balls, gold and silver medals and cash prizes. Congratulations to all the teams who took part, but especially to the winning team: Barcelona Sports...
read more